After a project is complete, our clients are often kind enough to share some feedback and reviews with us throughout our working relationship. Here are a few appreciated remarks from some of our valued clients at

Austin Visuals 3D Animation Studio

. Our priority is to meet and exceed the expectations and needs our Customers have for the work we do.  
"As a leading manufacturer of Gaming Notebooks, Motherboards and Graphics Cards, we hold a very high standard to any message about our products we send to our audience. MSI selected Austin Visuals 3D Animation Studio based on their reputation and impressive portfolio. We couldn't be happier with the commercial video Austin Visuals produced for us. Their work has exceeded our expectations, and has received high acclaim from multiple media outlets. Thanks to the entire team at Austin Visuals for the magnificent work!" – David Chang, MSI Computers.
"I chose this 3D Animation Company to visualize the deployment of the malaria vaccine in Africa. 3D Animation communicates complex ideas into simple language that can be understood universally by the Department of Health and Human Services and the National Science Foundation (NSF). I felt I got a lot more than I paid for."
– Bob Livosi ( Liaison for N.S.F. ) | Austin, TX
"To demonstrate new procedures, to train colleagues, or to teach patients; animation shows what video cannot. Everything is made clear and in perfect focus. The animation created for unique procedures I'm involved with have been invaluable and I recommend Medical 3D Animation Company and this Animation technique highly."
-Uday Reebye, MD, DMD
"As a small business owner I am always overly cautious as to whom I do business with. I approached Austin Visuals based in Austin, Texas for some graphic design work after consulting with several other companies I was pleasantly surprised at the response and professionalism from Austin Visuals. The representatives from the company were extremely helpful and very knowledgeable about their field of work. I find myself often being critical of new ventures but to my surprise I have absolutely nothing but positive reviews and things to say about Austin Visuals. They are very precise, knowledgeable, professional and I felt 100% at ease with the team of Austin Visuals handling my graphic design work. I STRONGLY recommend Austin Visuals for any of your graphic design work you will not be disappointed with them in any way including their pricing." Marcus Phillips, RN | Houston, TX.
"Our Austin Visuals renderings look amazing!!!! So incredibly impressed..
Thanks Austin Visuals for our great looking animation." JOSH BERMAN, MARKETING DIRECTOR – ONRAMP DATA CENTERS | Austin, TX.
"Pinnacle Potash International ( P.P.I. ) is a new company with ideas of using a modern, green and clean method of extracting potash. We came to Austin Visuals with a few concepts of the plant and site facilities this would require. Austin Visuals produced a set of plant and site concepts for our new company. They converted these verbal concepts to visuals that captured the essence – the beauty and the strength – of a collection of inanimate objects. They brought them to life in two visuals that allow us to talk about our objectives and show investors and other interests our vision. They worked with us to understand the relationships between geology, chemistry, logistics and the environment. The results are outstanding and the reactions have been great from agencies and investors. Thank you, Austin Visuals!!"
Dahl Black, Pinnacle Potash International, Ltd. | Austin, TX.
"Austin Visuals provided an effective animation of RSET's diesel engine technology. We were pleased with their responsiveness and pricing, and plan to seek their assistance in future projects. The animation was very useful in communicating our technology to potential investors."
Rick Yeager, Director, University of Texas & Rotating Sleeve Engine Technologies, Inc. | Austin, TX.
"Matt and the Austin Visuals Team were fantastic. My project required an extremely fast turnaround and they were able to complete everything on-time and on-budget. They were communicative and available throughout the process. I couldn't have asked for more. Very quick turnaround and very communicative. Would definitely use them again."
Adam Spector, CEO and Co-Founder, Virtrue Instant Identify Verification Systems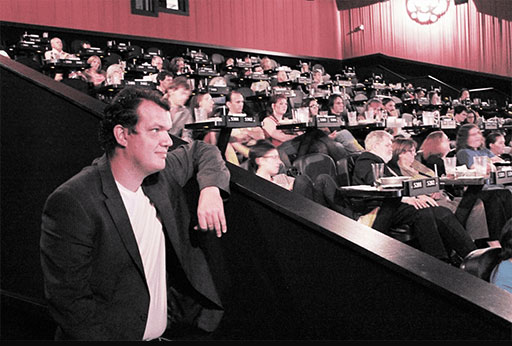 "Austin Visuals has some of the best animators and specialists in visual effects in Austin. My project is moving forward thanks to their team."
Ben Synder, Executive Director of the Show! | Austin, TX.
"After reading the reviews and having Austin Visuals do three animations for me, I can honestly say that I completely concur with the previous reviews. It seems that exceeding my expectations is a habit with these two ultra professional guys. They make sure to get the animations just as I want them. If you need an animation for your company, the folks at Austin Visuals are the guys for you job. Thanks Austin Visuals for some super fantastic animations."
Andrew Hulse – Inventor | Round Rock, TX.
For inquiries or questions Call Us, (512) 591-8024, Email us: [email protected], request a quote here, or use the form below to send us a message. We're ready to answer any questions you have so that we can deliver your creative project on time and to the highest standard possible.
Have A Project You Want To Discuss? Drop us a line!